Detailed description about another page "Kimono's paper pattern".
N21: Sew hem
Try it on before sewing. Fix the fold on the hem by clothes pin or something.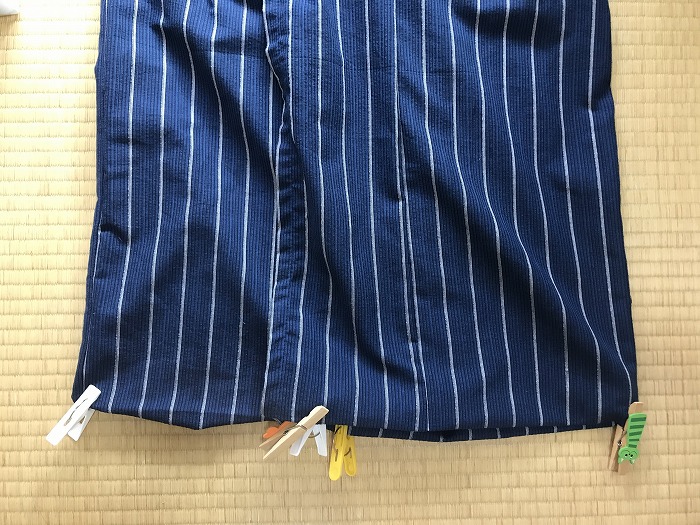 Wear it like real coordination. Confirm the size. If the hem line is wrong, modify it to heigher or lower, and iron the hem along with the modified line.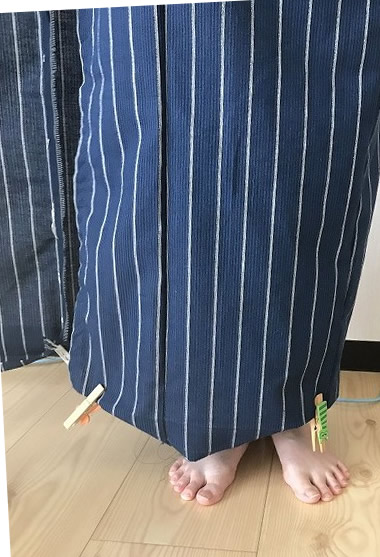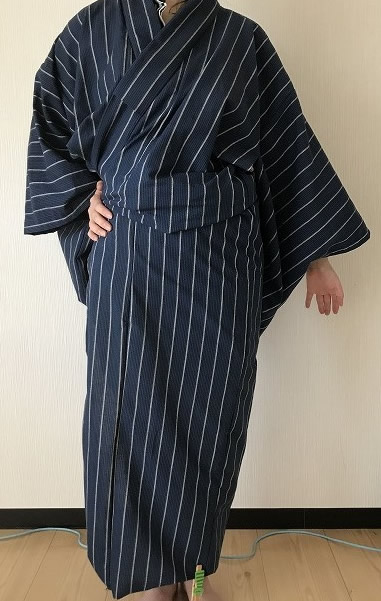 After decided the hem line, sew straight the hem together with seam allowance.
View from the front side.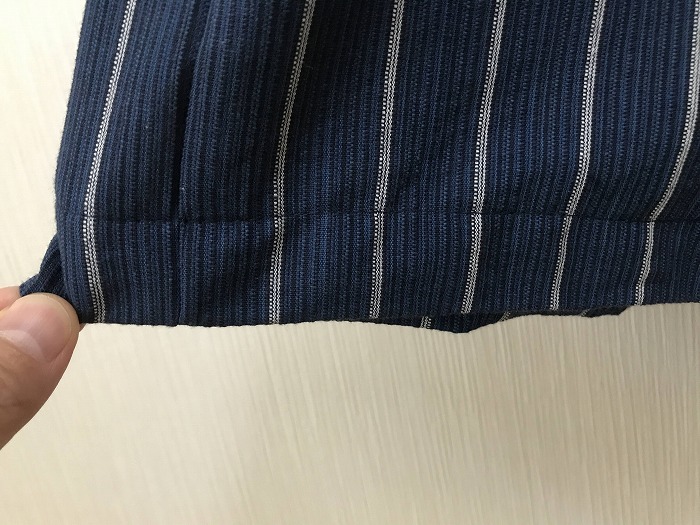 View from the back side.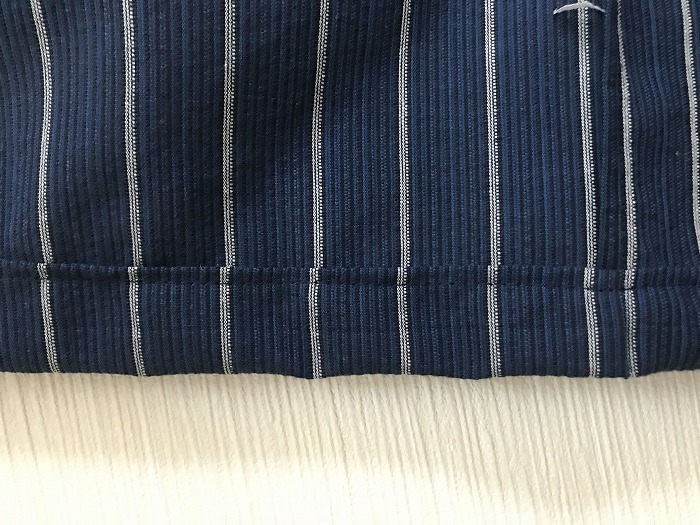 View of edge from the back side.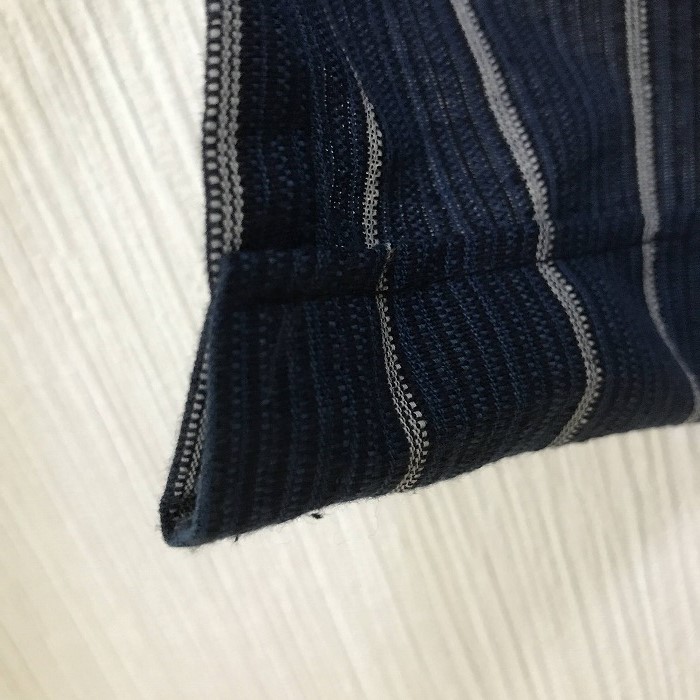 Completion
It's all done. Iron if you need.